Xiaomi Electric Scooter 4
Pickup currently unavailable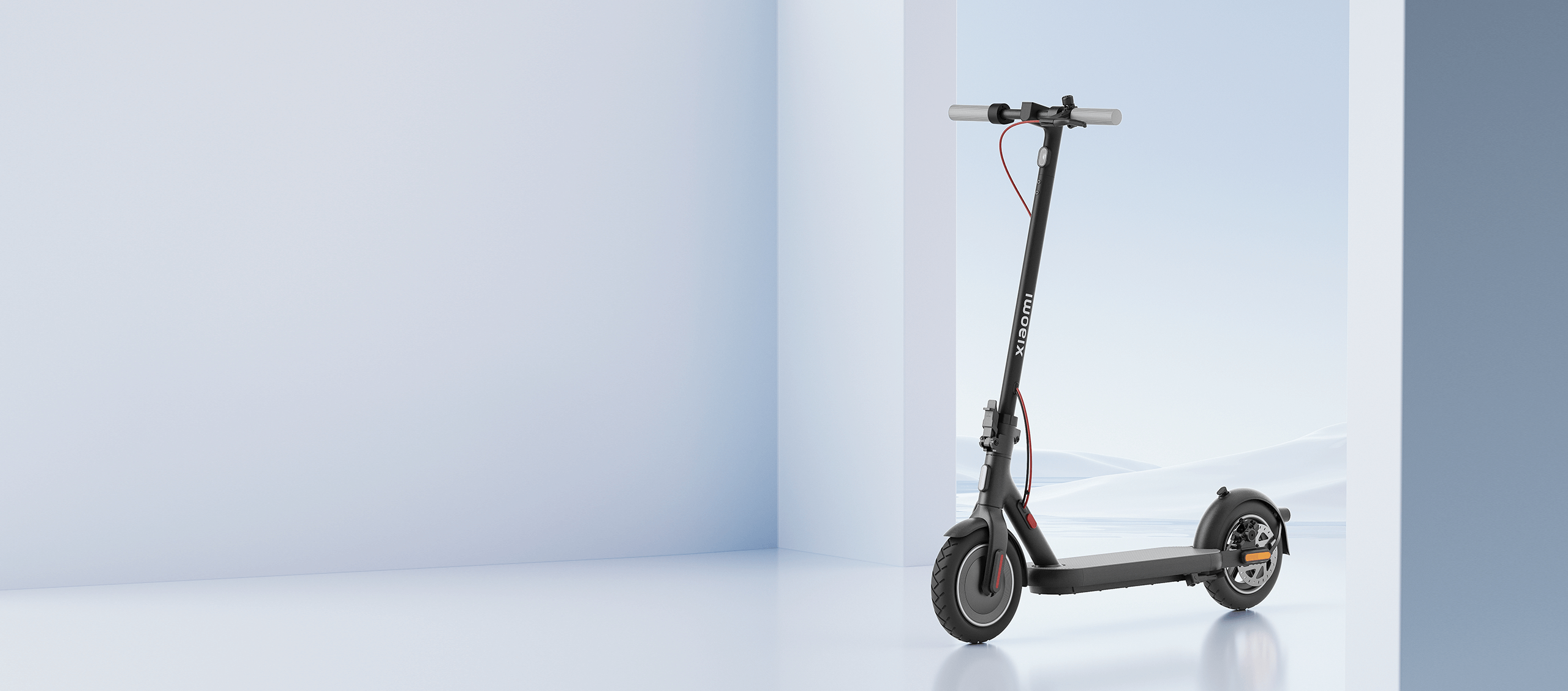 XIAOMI
Upsize your ride
All-round upgraded sizes More comfortable riding
Dual brake system 
Front E-ABS + rear disc brake
All-round upgraded size, more comfortable ride
Xiaomi Electric Scooter 4 has all-round upgraded size in length, height, handle width and deck width. Height increased by 38mm, length increased by 64mm, handle widened by 50mm and deck widened by 15mm*.
Xiaomi Electric Scooter 4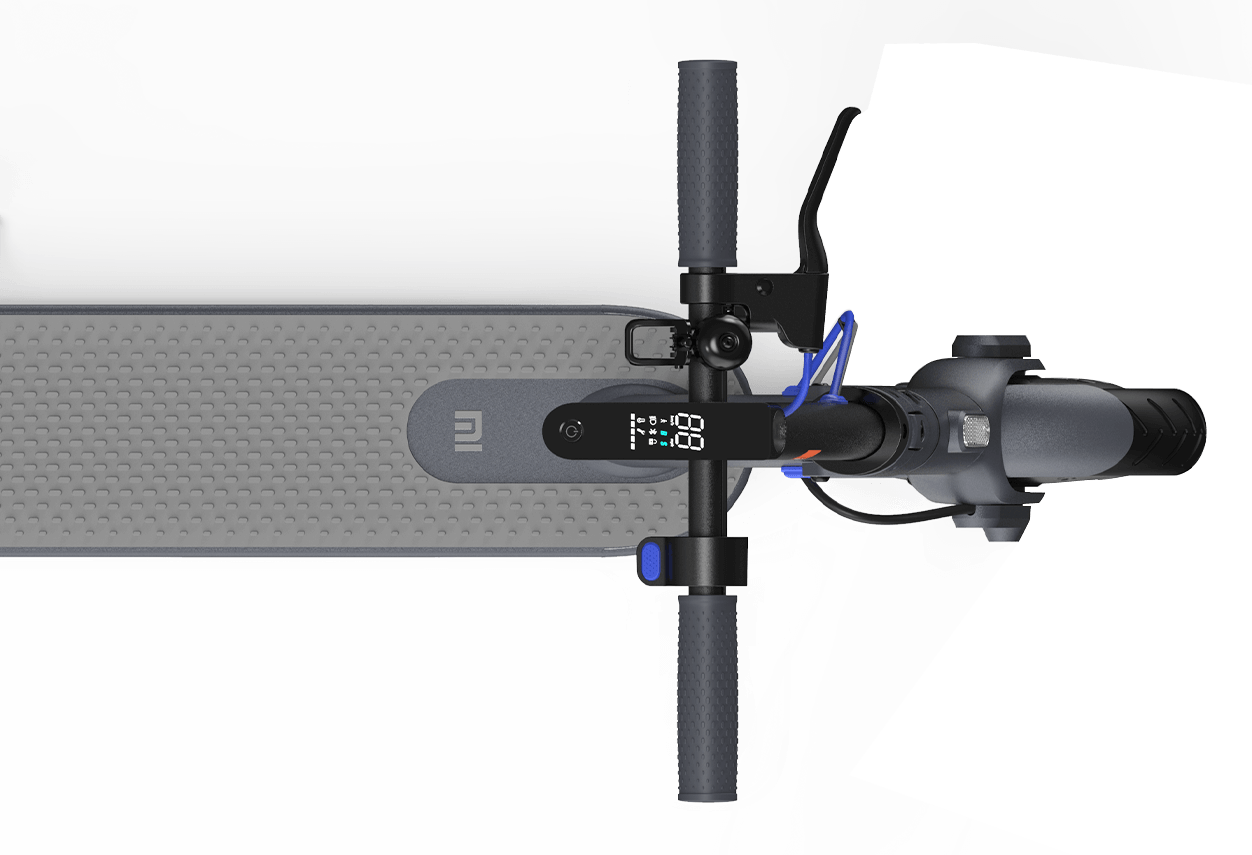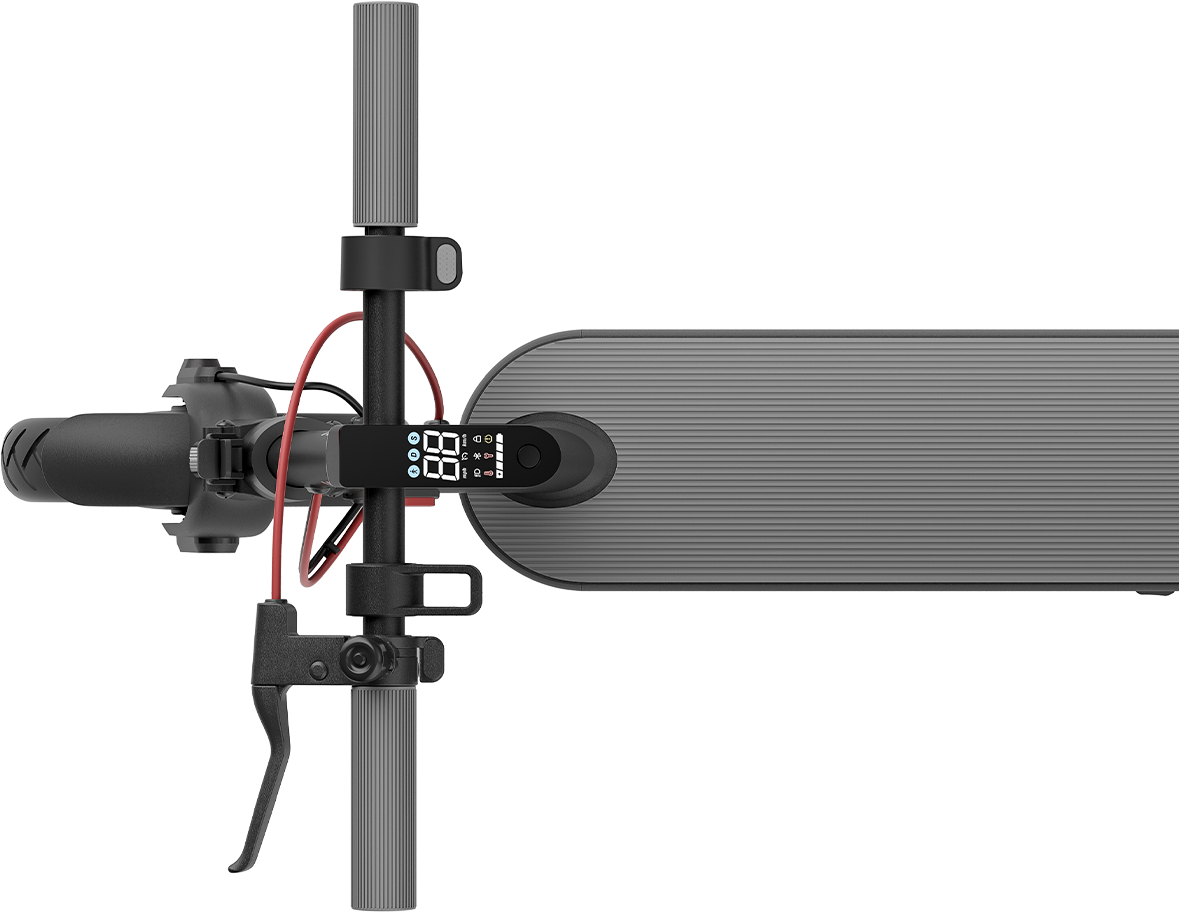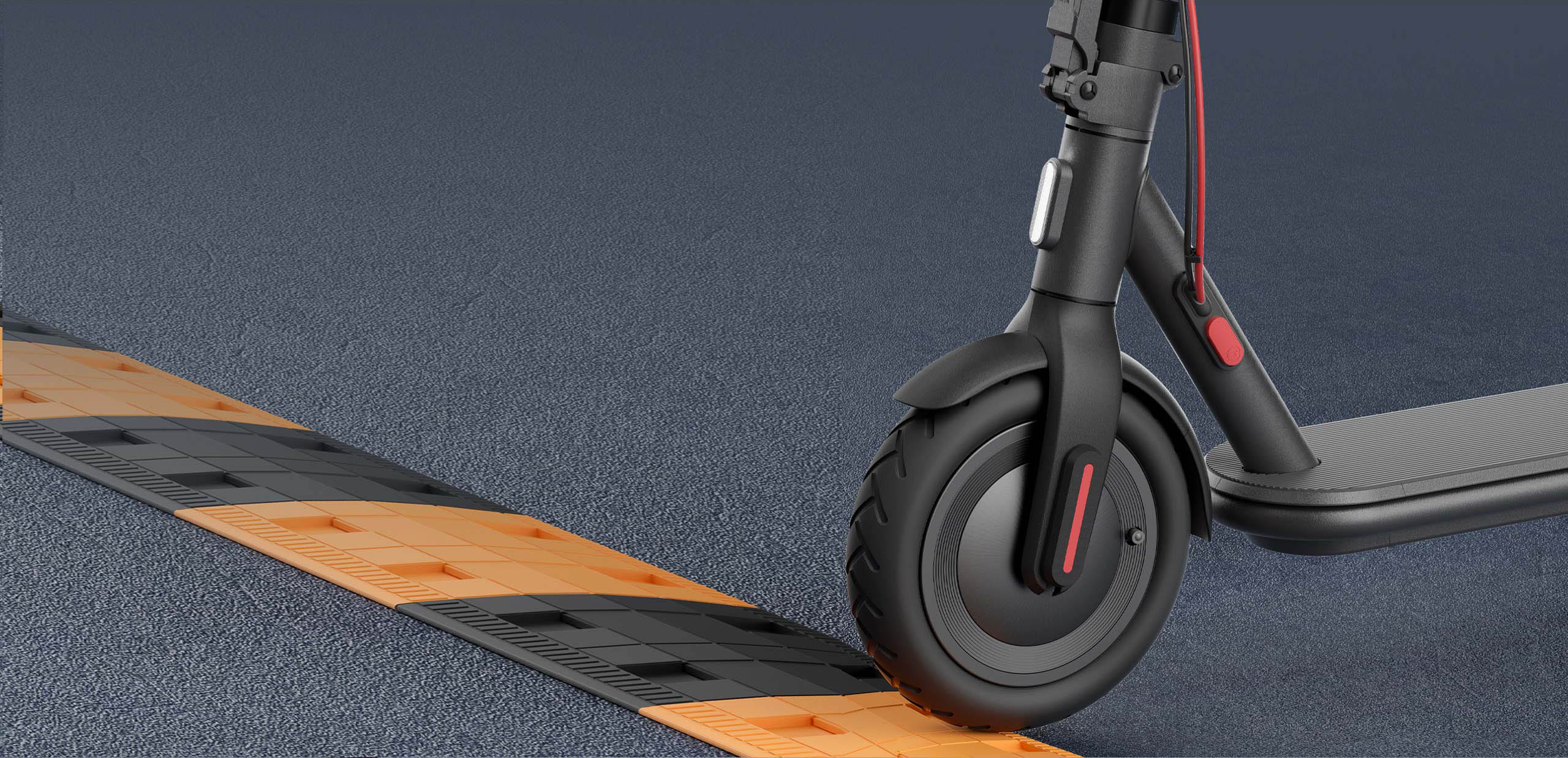 All-round upgraded 10'' tubeless tires, more durable and comfortable
The upgraded 10" tire size brings better shock absorbance performance, and ensures more stability and comfort to your ride, even on bumpy roads. The tubeless design can reduce the risks of tire puncture, together with the deepened tire tread, the lifespan of the tires is significantly improved.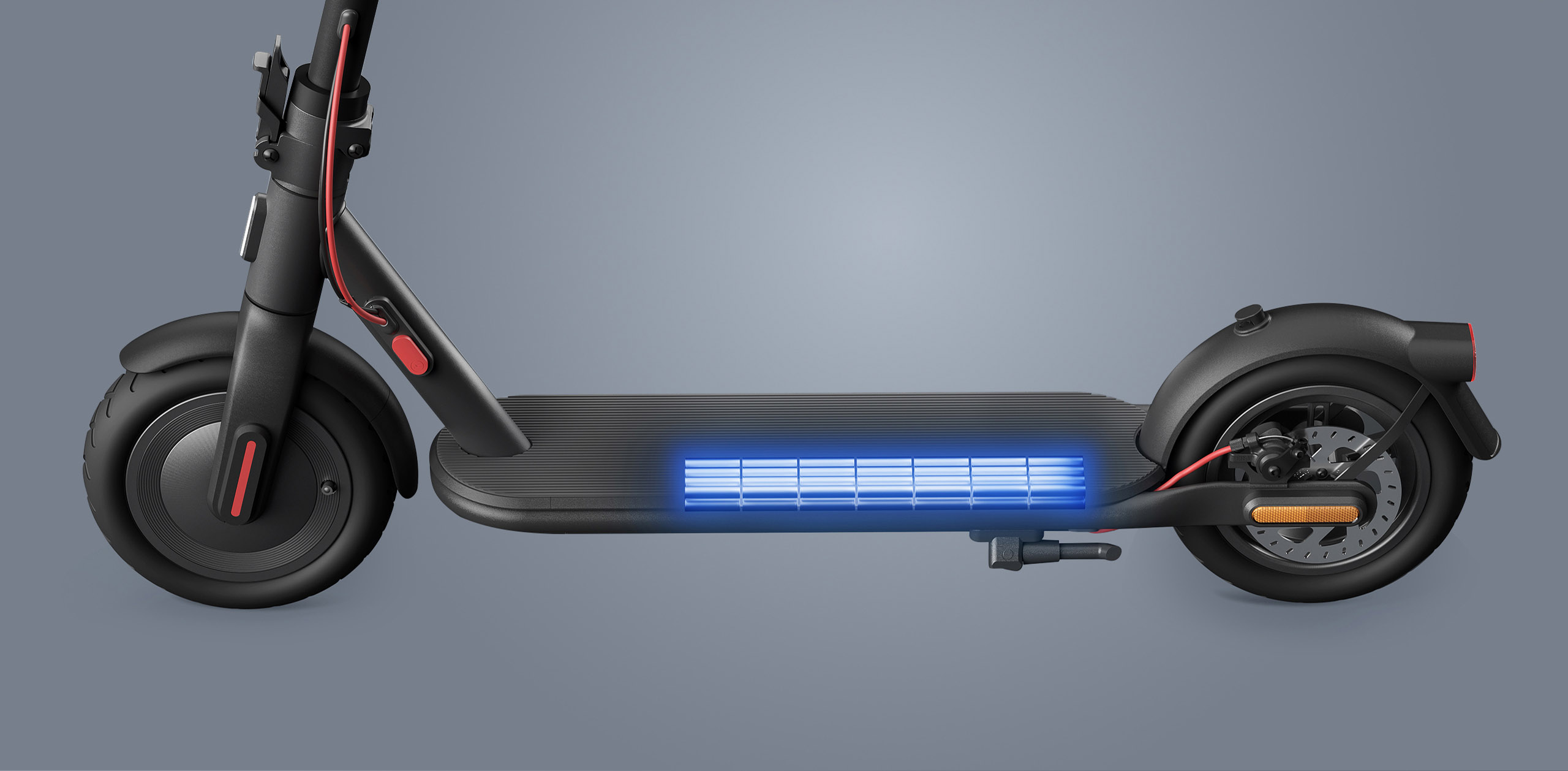 35km* max. range, to meet your daily commuting demands
Based on 275.4Wh large-capacity battery, the max. range can reach 35km after battery is fully charged. It can meet most of your commuting demands, such as daily commuting and short trips.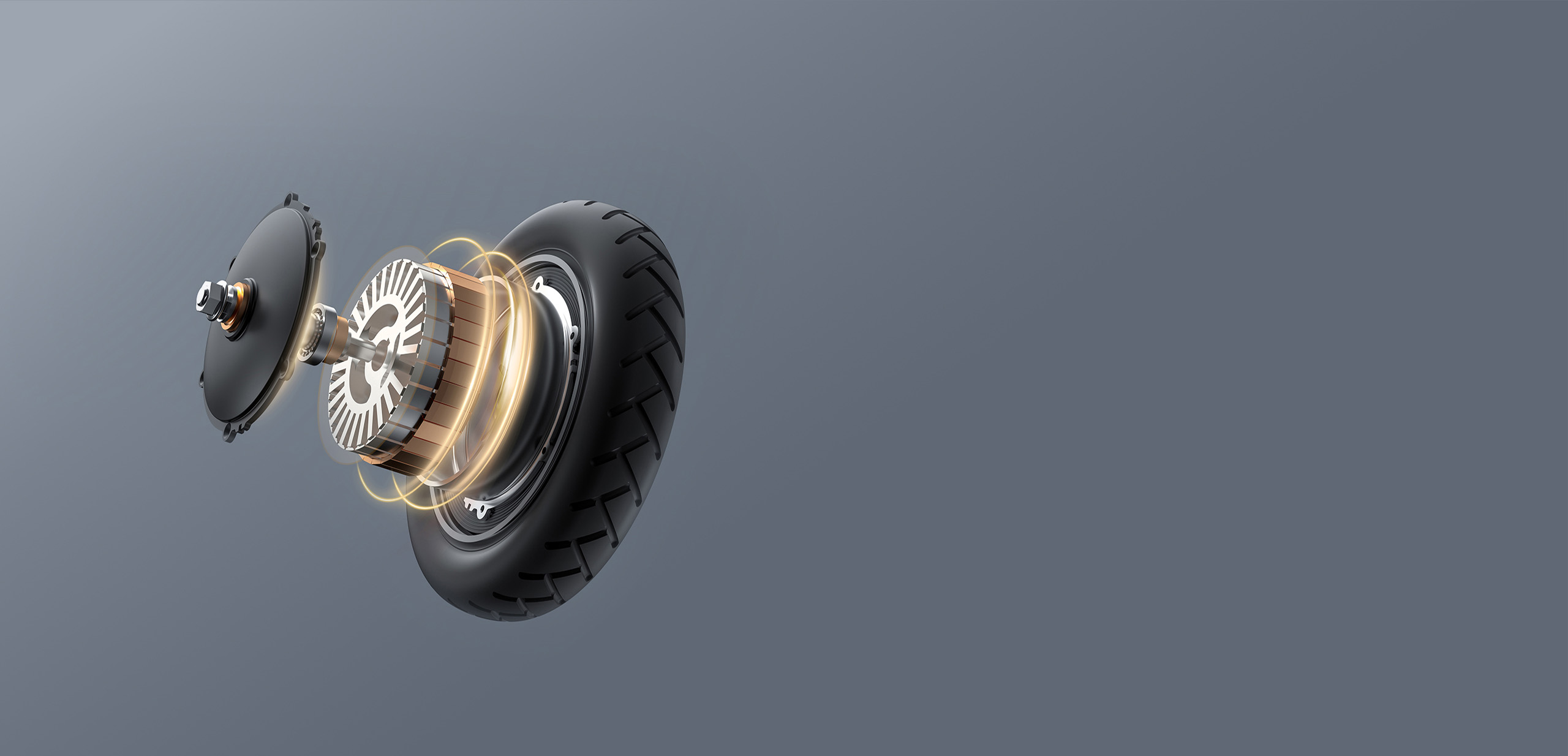 Max. 600W powerful brushless motor
Equipped with the powerful Hall brushless motor, the maximum power that can be generated can reach 600W. With this strong power, the max. speed can reach up to 25km/h and max. incline can reach up to 16%.
Free adjustment of 3 speed level to meet your riding demands
Switch freely between walking mode, standard mode and sport mode to meet your need in different riding situations.

Walking mode
6km/h

Standard mode
20km/h

Sport mode
25km/h*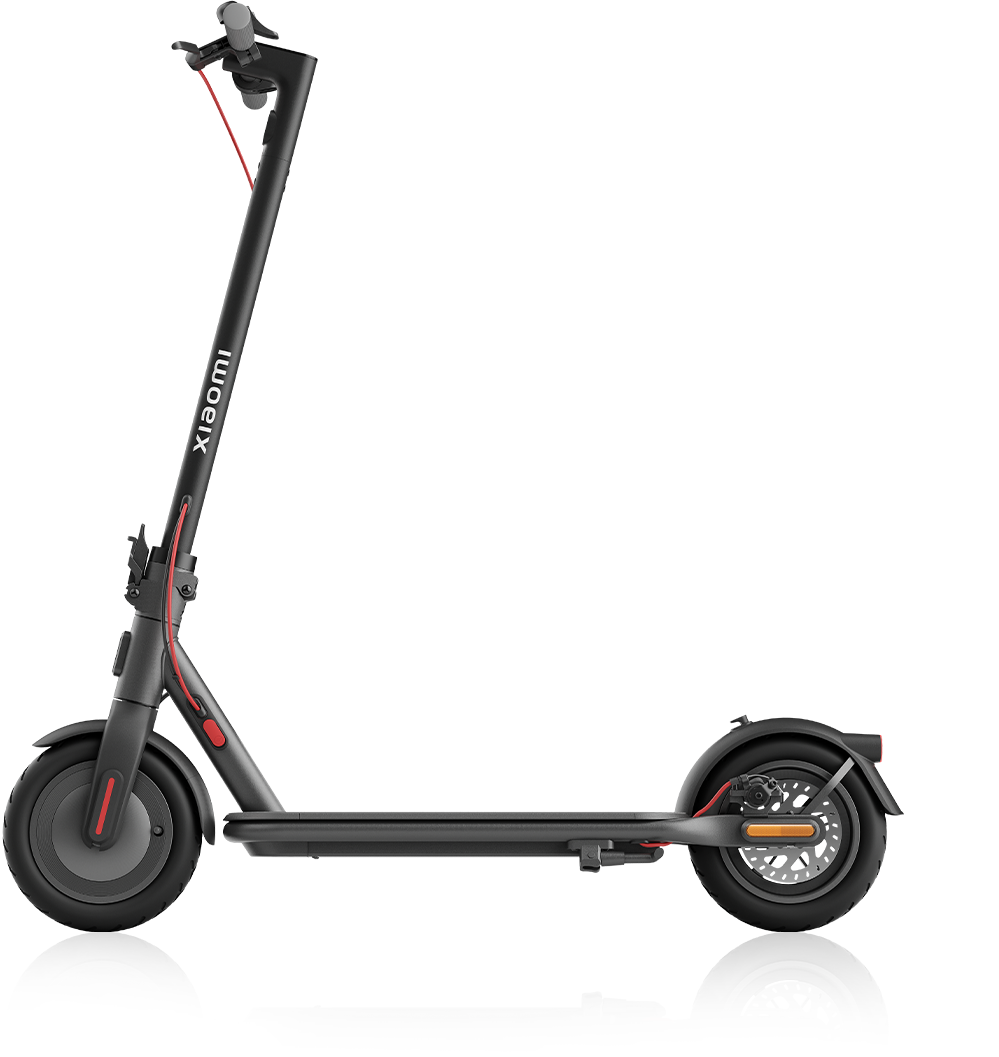 Full battery protection by the intelligent BMS
Equipped with the intelligent battery management system, the battery status can be monitored through multiple protection mechanisms, keeping your battery safe at all times.

Short circuit protection

Overcurrent protection

Two-way overcharge protection

Two-way over discharge protection

Temperature protection

Automatic under-voltage sleep
Upgraded UI in Xiaomi Home App, unlock more features
Watch the guide video on how to start using the scooter, upgrade firmware and check the vehicle status in Xiaomi Home/Mi Home app. Furthermore, you can get information on remaining mileage, error info and lock your scooter all in the app.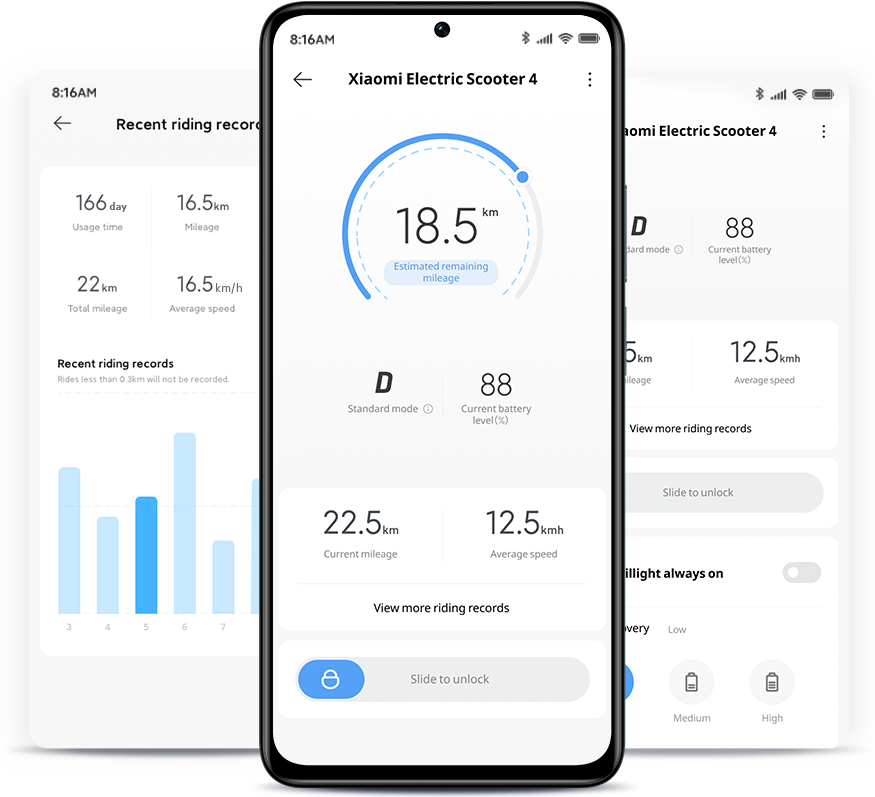 Intuitive digital dashboard, keep track at a glance
The layout and design have been optimised to display all the info you need at a quick glance. Tire maintenance reminder has been added as well.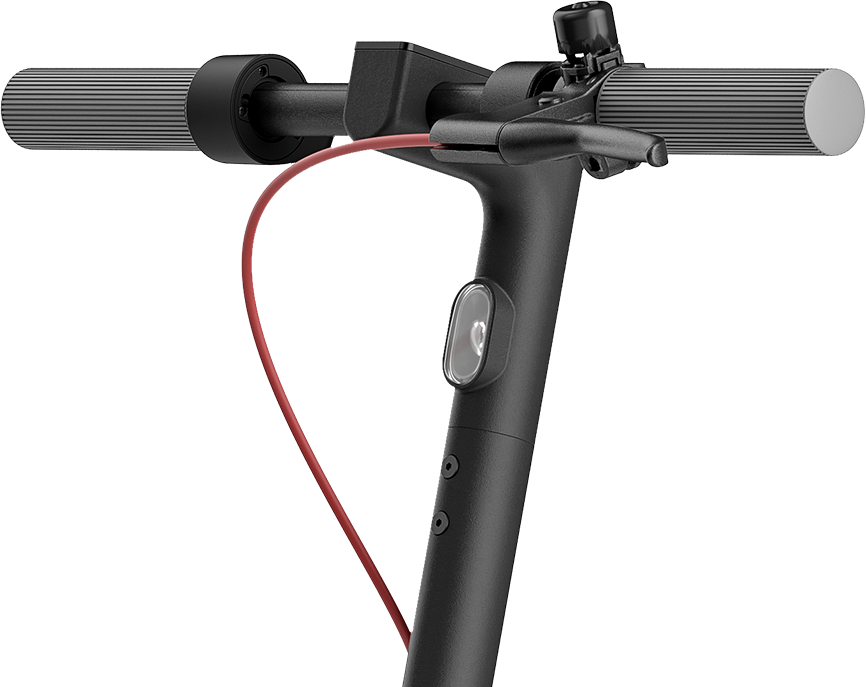 Repositioned charging dock*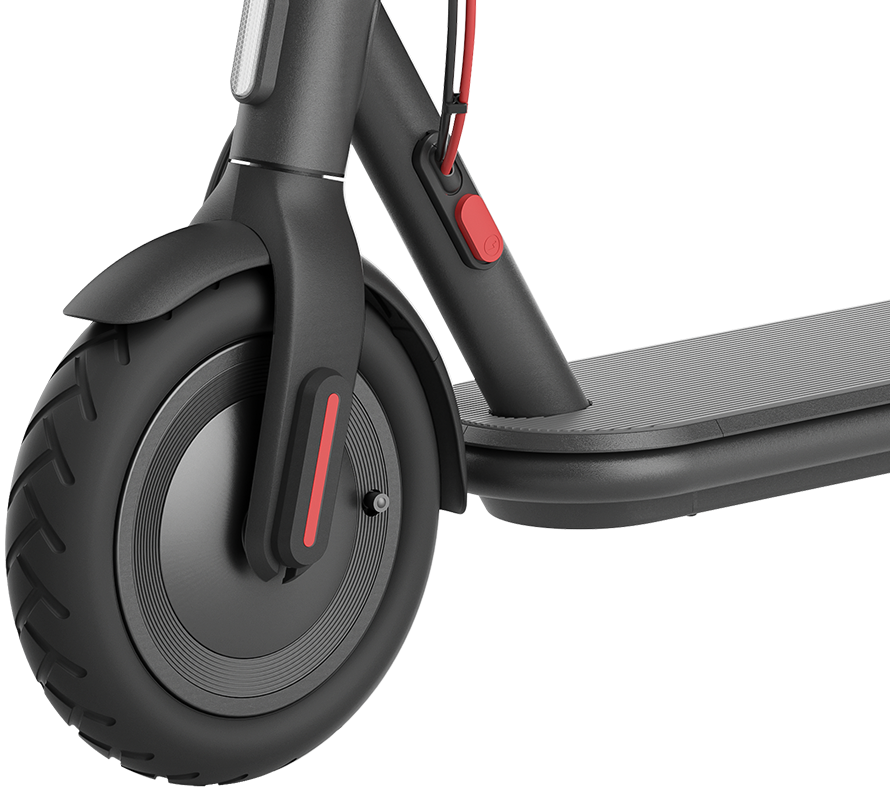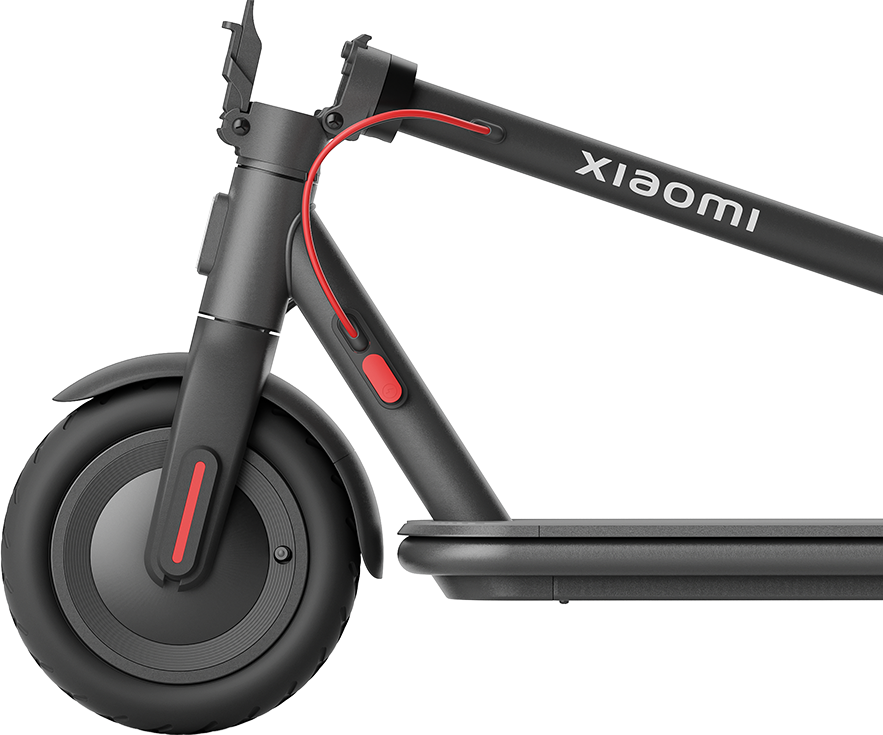 More convenient operation
Front E-ABS + rear disc brake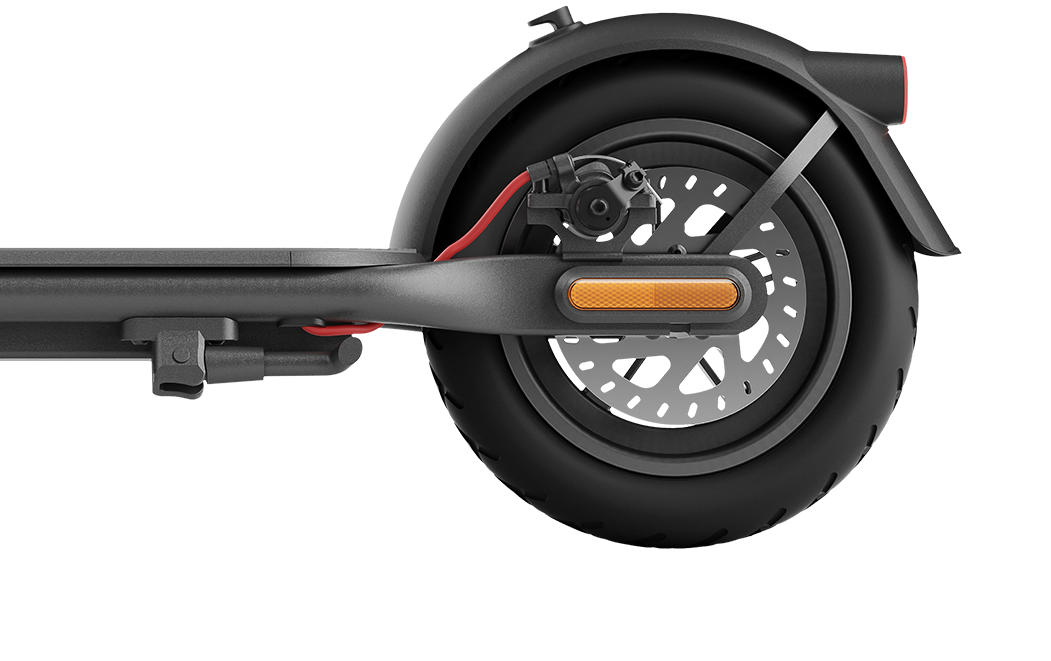 Product specifications
Product name
Xiaomi Electric Scooter 4
Max. speed
25km/h
(Max speed for each mode: Pedestrian mode: 6km/h; D: 20km/h; S: 25km/h)
Max. range
Approx. 35km*
*Riding range will be upgraded to 35km* by OTA. New firmware will optimize the efficiency of the motor to increase the riding range.
Product weight
15kg
Max. incline
Approx. 16%
Braking
E-ABS regenerative
anti-lock braking system + Rear dual-pad disc brake
Rated power
300W
Max. power
600W
Tires
10" Tubeless tire
Max. load
110kg
Rider height
120cm-200cm
Rider age
Age 16-50
Working temperature
-10°C ~ 40°C
Storage temperature
-20°C ~ 45°C
Charging time
Approx. 5 hours
*L*W*H=1144*480*1178mm, deck width =160mm: Park the scooter at the coordinate frame and measure its LWH. Unit: mm, reserve the integer. Fold the scooter by instructions, place the scooter on the coordinate frame and measure its LWH. The scooter conforms to the requirements of product specification and the deviation is ≤±2%. Data from Brightway's Lab.
*35km range: When a scooter was ridden with a fully charged battery and a load of 75±5kg at a constant speed of 15km/h on a flat road with an ambient temperature of (25±5) ℃ and a wind speed of ≤3km/h until the speed of the vehicle reduced significantly and the vehicle was unable to move, the measured range was over 35km. Tested by TIRT. Report No. OTA1-20230183.
*The max. power of 600w motor: The max. voltage is 42Vdc, the motor is loaded to the max. current and the motor input power is tested through a power meter. Data tested by TIRT. Report No. OTA1-20230183.
*Climbing performance 16%: As tested by TIRT, the scooter can drive stably on the slope when climbing to a distance of 10m from slope bottom at a speed of 15km/h; there's no speed loss or power interruption during the climbing test; the speed when leaving slope should be over 6km/h. Report No.: 0TA1-20222319
*Max. speed of 25km/h: As tested by TIRT, the Xiaomi Electric Scooter 4 is accelerated in the auxiliary driving zone and runs at max. speed in test zone, with total load 75±5kg, battery capacity of 70%±10%, room temperature of (25±5)℃ and average wind speed of ≤3km/h; the top speed in test zone is measured respectively through the tachometer or Bluetooth and display. Report No. OTA1-20230183.
*Walking mode: 6km/h. Standard mode: 20km/h. Sport mode: 25km/h. Total load: 75±5kg. Battery capacity: 70%±10%. The Xiaomi Electric Scooter 4 has accelerated driving in auxiliary driving zone at the room temperature (25±5)℃ and meanwhile wind speed ≤3m/s. Its top speed is maintained in the test zone. The top speed in test zone is measured respectively through the tachometer or Bluetooth and display. Data from Brightway's Lab.
*Move the charging port upwards and place the folding mechanism in front.
Returns
How Do I Return my Order or Get a Refund
If you are not happy with your item for any reason just contact us and we´ll provide a solution. Customer satisfaction is our number one priority so you may receive a full refund.
If you are unhappy with your order, we encourage you to contact us directly so that we may resolve your issue.
However, we will not be able to refunds any payment after 14 days after ordered.
Refunds Policy
To obtain a full refund, within 14 days of receiving the item you must inform us that you will return the goods in an "as new" condition. 
How to do this is detailed below.  
Lifty Electric Vehicles defines "as new" condition as unridden, with all parts, manuals, and accessories included in the original box and packaging. 
Returned items will be checked by one of our specialists to ensure they meet the criteria set out in this returns policy. 
Refunds will be processed within 14 days of us receiving the returned item, using the same method of payment used for the original purchase.
We may refuse a refund should your product be returned not in an "as new" condition. Credit & debit card refunds must be made to the card used for the original purchase. 
Please be aware that direct refunds can take up to five business days to appear in your bank account depending on whom you bank with.
We are unable to offer any refund without a valid receipt. 
Contact email: 
​
Shipping
Shipping Policy Disclaimer
On acceptance of orders, Lifty Electrics will make every effort to process within the stated time frame. Unfortunately, sometimes unforeseeable events such as severe weather, crisis, and many others may affect this.
We aim to dispatch the majority of orders the same day, our dispatch & delivery timescales are detailed on specific product pages. Please note that couriers can experience delays or backlogs, Lifty Electrics cannot be held liable for such shipping delays.
To ensure the security of purchases, Lifty Electrics may need to contact customers to validate orders, which may cause delays. 
Countries That We Ship To
We ship within the Ireland and all countries in the EU. Please note that due to Brexit, Orders being shipped to the Uk may be subject to customs duties.
Europe
Here is a reference from the European Union website: https://ec.europa.eu/taxation_customs/individuals/buying-goods-services-online-personal-use/buying-goods/buying-goods-online-coming-from-a-noneu-union-country_en
Unfortunately, as a small business, this is collected by your local government body and is out of our control. We are in this together and want to communicate this to you clearly before your order leaves our facility. 
Lifty Electrics is not liable for any tax applicable on the items ordered by our customers through lifty.co

Kindly note that the exact valuation of the taxes incumbent upon the customers relies on the local taxes policy. For more information, please contact and consult with your local customs authority.

In case of any special requests pertaining to the mode of shipping, please contact us after placing your order and one of our representatives will assist you.

Please note that if the order being delivered is not accepted for any reason or the customer refuses to clear the custom fees before receiving the order, the customs officer may destroy the item or would need to ship it back to us, in this case, all the expenses that would occur including shipping & taxes, the customer is solely responsible for handling all the fees that will incur.

We try to process all orders placed on our website within 1 to 2 business days. Orders placed within Monday - Friday (9 am - 1 pm) will start processing on the same day. Orders made after this cut-off time will start processing the next business day. There are no orders being processed or shipped during weekends.
Pre-Orders
Pre-orders are advance purchases made on products that are scheduled to be shipped at a future date. They are a great way to guarantee that an item will not be sold out upon arrival at our warehouse. Each item available for pre-order will have its own estimated shipping date (usually detailed on the product page).
The advantage of pre-ordering is that you can guarantee the item you want without risking that it runs out as soon as it is available in our warehouse. Requests for certain products can be multiple. For this reason, availability can run out even before the item is physically in stock.
How long will it take to ship out my pre-order?
Waiting times vary from article to article. Once that the item is available in our warehouse, your order will be dispatched within two working days.
Please keep in mind that if you placed an order containing a pre-order item, the entire order will be on hold and dispatched at once.
When does a delay occur and why?
In some rare cases, there may be delays caused by events outside of our control. In the unlikely event of a delay, our Customer Support Team will get in contact with you as soon as possible.
Can I cancel a pre-order item?
No, it is unfortunately not possible to cancel your pre-order under regular circumstances.

This is because upon pre-ordering, we create a special reservation for you with one of our suppliers or manufacturing partners. Once the reservation has been made, it can generally not be cancelled by us.
Please contact our support team at hello@lifty.co for more details.