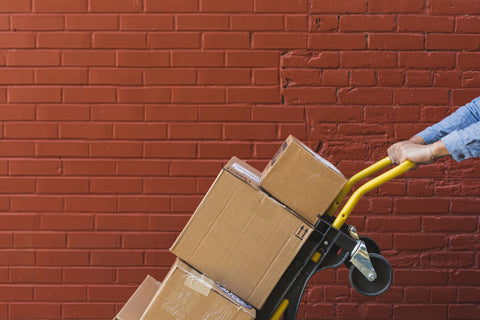 Shipping info
Shipping Policy Disclaimer
On acceptance of orders, Lifty Electrics will make every effort to process within the stated time frame. Unfortunately, sometimes unforeseeable events such as severe weather, crisis, and many others may affect this.
We aim to dispatch the majority of orders the same day, our dispatch & delivery timescales are detailed on specific product pages. Please note that couriers can experience delays or backlogs, Lifty Electrics cannot be held liable for such shipping delays.
To ensure the security of purchases, Lifty Electrics may need to contact customers to validate orders, which may cause delays. 
Countries That We Ship To
We ship within the Ireland and all countries in the EU. Please note that due to Brexit, Orders being shipped to the Uk may be subject to customs duties.
Europe
Here is a reference from the European Union website: https://ec.europa.eu/taxation_customs/individuals/buying-goods-services-online-personal-use/buying-goods/buying-goods-online-coming-from-a-noneu-union-country_en
Unfortunately, as a small business, this is collected by your local government body and is out of our control. We are in this together and want to communicate this to you clearly before your order leaves our facility. 
Lifty Electrics is not liable for any tax applicable on the items ordered by our customers through lifty.co

Kindly note that the exact valuation of the taxes incumbent upon the customers relies on the local taxes policy. For more information, please contact and consult with your local customs authority.

In case of any special requests pertaining to the mode of shipping, please contact us after placing your order and one of our representatives will assist you.

Please note that if the order being delivered is not accepted for any reason or the customer refuses to clear the custom fees before receiving the order, the customs officer may destroy the item or would need to ship it back to us, in this case, all the expenses that would occur including shipping & taxes, the customer is solely responsible for handling all the fees that will incur.

We try to process all orders placed on our website within 1 to 2 business days. Orders placed within Monday - Friday (9 am - 1 pm) will start processing on the same day. Orders made after this cut-off time will start processing the next business day. There are no orders being processed or shipped during weekends.
Pre-Orders
Pre-orders are advance purchases made on products that are scheduled to be shipped at a future date. They are a great way to guarantee that an item will not be sold out upon arrival at our warehouse. Each item available for pre-order will have its own estimated shipping date (usually detailed on the product page).
The advantage of pre-ordering is that you can guarantee the item you want without risking that it runs out as soon as it is available in our warehouse. Requests for certain products can be multiple. For this reason, availability can run out even before the item is physically in stock.
How long will it take to ship out my pre-order?
Waiting times vary from article to article. Once that the item is available in our warehouse, your order will be dispatched within two working days.
Please keep in mind that if you placed an order containing a pre-order item, the entire order will be on hold and dispatched at once.
When does a delay occur and why?
In some rare cases, there may be delays caused by events outside of our control. In the unlikely event of a delay, our Customer Support Team will get in contact with you as soon as possible.
Can I cancel a pre-order item?
No, it is unfortunately not possible to cancel your pre-order under regular circumstances.

This is because upon pre-ordering, we create a special reservation for you with one of our suppliers or manufacturing partners. Once the reservation has been made, it can generally not be cancelled by us.
Please contact our support team at hello@lifty.co for more details.