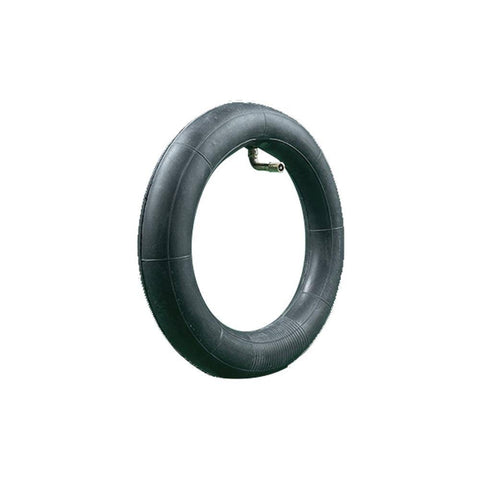 8.5×2 Reinforced Air Chamber Dualtron Mini and Speedway Leger
Pickup currently unavailable
Description
An inner tube is tire to valve what the cable is to the electric controller: essential to function properly.
Also, if you have the tire you need but are in need of inner tubes that keep their promises, you will certainly be delighted to discover what Lifty Electrics has to offer you.
Looking for a tire that suits your vehicle? Discouraged by unconvincing shopping experiences? Lifty Electrics offers you the 8.5×2 reinforced Dualtron Mini and Speedway Leger to combine road comfort and safety.
From Dualtron Mini to Speedway Leger: a room that does not lack air
valve angled to offer you greater inflation comfort than the original models installed on scooters electric leaving the factory, this reinforced inner tube puts its greater thickness at the service of your comfort.
driver might think scooter electric .
Reducing the frequency of your punctures as well as their level of severity, this Xuancheng article weighs only 0.11kg, which ensures appreciable maneuverability and a road experience with little impact in terms of speed and recovery.
In fact, the synthetic polyisoprene that makes up the surface of this inner tube gives it high performance, even compared to natural rubber from the rubber tree. This allows it to offer a very correct quality / price by guaranteeing a pressure high enough to suppress the unpleasant sensations of vibrations on the road and protecting you from breakage untimely
With that boost comes some compatibility that owners of models like the Dualtron Mini and Speedway Leger welcome (for 8.5-by-2 dimensions ) , increasing the usefulness of an product already lovely
Lifty Electrics: what if you trusted professionals?
The delivery services of the most common service providers are only rarely up to what a scooter rider is entitled to demand.
In an e-commerce ecosystem where buying is easy but customer service is sometimes too disappointing, Lifty Electrics is sounding the alarm by developing an exclusive offer to satisfy e- scooter .
By collaborating with garages with know-how and a corporate culture that resembles us, our team is indeed taking another step towards a consumer experience that combines speed and comfort.
Spare parts , each of which is quite compatible by nature, reasonable prices, wide coverage of ranges and geographical areas for your delivery: the Lifty Electrics formula is on the side of the innovations that customer service must feature in the era of Internet 2.0 .
From Xiaomi to Ninebot, passing of course by Dualtron, Speedway or even Minimotors , the list of brands from which our stock supplied grows regularly, and the relevance of the solutions leading to your satisfaction too.
In particular, we offer you the freedom to receive your equipment on site or at the premises of a service provider who will take care of the assembly of your products to guarantee you a result of indisputable quality.
Whether it's a reinforced inner tube for Dualtron Mini and Speedway Leger, an electric controller, an exotic tire model or any accessory to dress up your vehicle, our shop is there to provide you with what you are missing.
So why not call on us to equip you in the best possible way?
Further Information
| | |
| --- | --- |
| Weight | 0,11 kg |
| Marque | Xuancheng |
| EDPM | Scooter |
| RAYON | |
| Compatible model brands | |
| Air chamber in inch | 8.5 Inches |
| EAN13 | 3760351011243 |
Warranty
Warranty 2 years ( 1 year battery )
Returns
How Do I Return my Order or Get a Refund
If you are not happy with your item for any reason just contact us and we´ll provide a solution. Customer satisfaction is our number one priority so you may receive a full refund.
If you are unhappy with your order, we encourage you to contact us directly so that we may resolve your issue.
However, we will not be able to refunds any payment after 14 days after ordered.
Refunds Policy
To obtain a full refund, within 14 days of receiving the item you must inform us that you will return the goods in an "as new" condition. 
How to do this is detailed below.  
Lifty Electric Vehicles defines "as new" condition as unridden, with all parts, manuals, and accessories included in the original box and packaging. 
Returned items will be checked by one of our specialists to ensure they meet the criteria set out in this returns policy. 
Refunds will be processed within 14 days of us receiving the returned item, using the same method of payment used for the original purchase.
We may refuse a refund should your product be returned not in an "as new" condition. Credit & debit card refunds must be made to the card used for the original purchase. 
Please be aware that direct refunds can take up to five business days to appear in your bank account depending on whom you bank with.
We are unable to offer any refund without a valid receipt. 
Contact email: 
​
Shipping
Shipping Policy Disclaimer
On acceptance of orders, Lifty Electrics will make every effort to process within the stated time frame. Unfortunately, sometimes unforeseeable events such as severe weather, crisis, and many others may affect this.
We aim to dispatch the majority of orders the same day, our dispatch & delivery timescales are detailed on specific product pages. Please note that couriers can experience delays or backlogs, Lifty Electrics cannot be held liable for such shipping delays.
To ensure the security of purchases, Lifty Electrics may need to contact customers to validate orders, which may cause delays. 
Countries That We Ship To
We ship within the Ireland and all countries in the EU. Please note that due to Brexit, Orders being shipped to the Uk may be subject to customs duties.
Europe
Here is a reference from the European Union website: https://ec.europa.eu/taxation_customs/individuals/buying-goods-services-online-personal-use/buying-goods/buying-goods-online-coming-from-a-noneu-union-country_en
Unfortunately, as a small business, this is collected by your local government body and is out of our control. We are in this together and want to communicate this to you clearly before your order leaves our facility. 
Lifty Electrics is not liable for any tax applicable on the items ordered by our customers through lifty.co

Kindly note that the exact valuation of the taxes incumbent upon the customers relies on the local taxes policy. For more information, please contact and consult with your local customs authority.

In case of any special requests pertaining to the mode of shipping, please contact us after placing your order and one of our representatives will assist you.

Please note that if the order being delivered is not accepted for any reason or the customer refuses to clear the custom fees before receiving the order, the customs officer may destroy the item or would need to ship it back to us, in this case, all the expenses that would occur including shipping & taxes, the customer is solely responsible for handling all the fees that will incur.

We try to process all orders placed on our website within 1 to 2 business days. Orders placed within Monday - Friday (9 am - 1 pm) will start processing on the same day. Orders made after this cut-off time will start processing the next business day. There are no orders being processed or shipped during weekends.
Pre-Orders
Pre-orders are advance purchases made on products that are scheduled to be shipped at a future date. They are a great way to guarantee that an item will not be sold out upon arrival at our warehouse. Each item available for pre-order will have its own estimated shipping date (usually detailed on the product page).
The advantage of pre-ordering is that you can guarantee the item you want without risking that it runs out as soon as it is available in our warehouse. Requests for certain products can be multiple. For this reason, availability can run out even before the item is physically in stock.
How long will it take to ship out my pre-order?
Waiting times vary from article to article. Once that the item is available in our warehouse, your order will be dispatched within two working days.
Please keep in mind that if you placed an order containing a pre-order item, the entire order will be on hold and dispatched at once.
When does a delay occur and why?
In some rare cases, there may be delays caused by events outside of our control. In the unlikely event of a delay, our Customer Support Team will get in contact with you as soon as possible.
Can I cancel a pre-order item?
No, it is unfortunately not possible to cancel your pre-order under regular circumstances.

This is because upon pre-ordering, we create a special reservation for you with one of our suppliers or manufacturing partners. Once the reservation has been made, it can generally not be cancelled by us.
Please contact our support team at hello@lifty.co for more details.